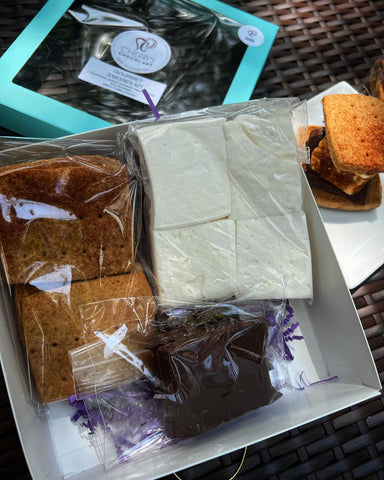 S'more Lovin' Pack (4 individual s'mores)
This pack includes 4 individual s'mores! 8 total homemade graham crackers, 4 pieces of either milk or dark chocolate, and 4 marshmallows. We let you choose if you want 4 vanilla marshmallows or 4 marshmallow flavors in a variety. 
Our flavors can include: peanut butter, chocolate, cinnamon, strawberry, salted caramel, rainbow vanilla, or lavender. 
*If you have any allergies please notify us in the comments!
---
We Also Recommend
---